Welcome to the Full Monty page... Here you will find an detailled description of our best selling conversion...

Now in it's 14th year of production at Glazingvans, our Full Monty converted Citroen Relay is still our best selling installation van…
This latest evolution of our conversion has all the boxes ticked for the installer…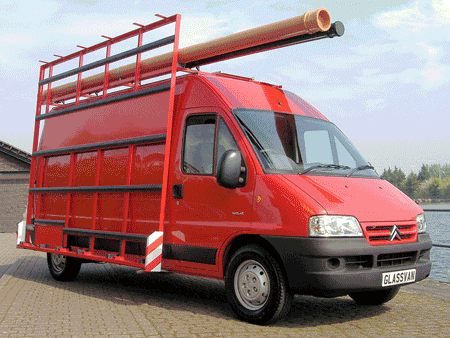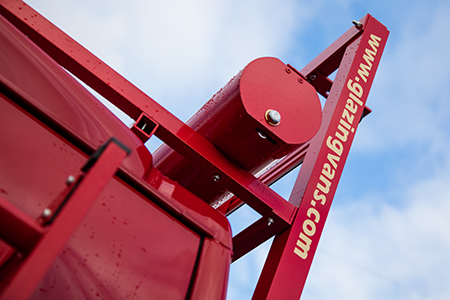 We offer the conversion on any make and model of panel van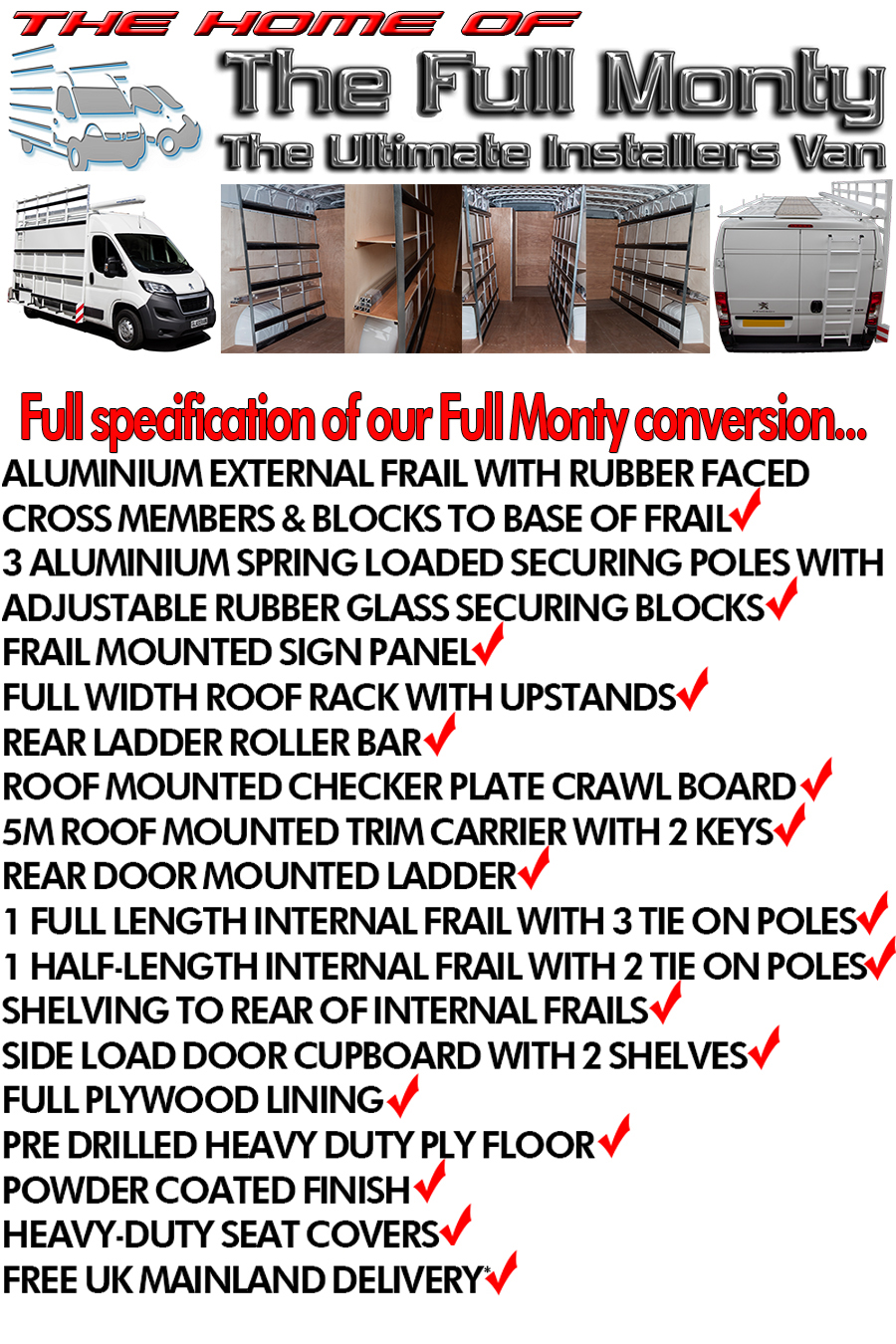 The Citroen Relay and Peugeot Boxer are our most popular intsallation vans... In stock today...
We try and keep the Citroen Relay and Peugeot Boxer vans in stock for immediate delivery. We've delivered one in less than 24 hours!
We can order and convert a new van in 10 -14 days from your order.
External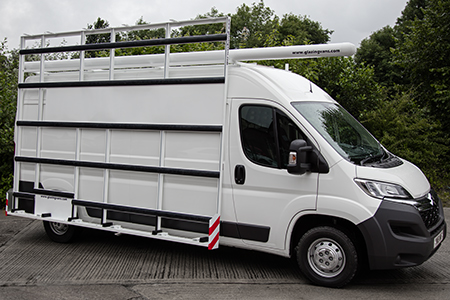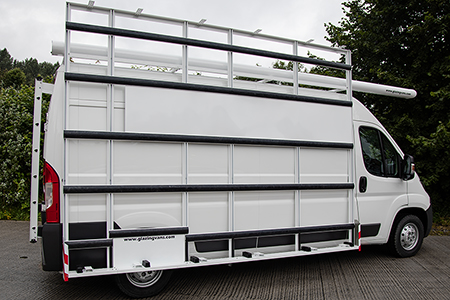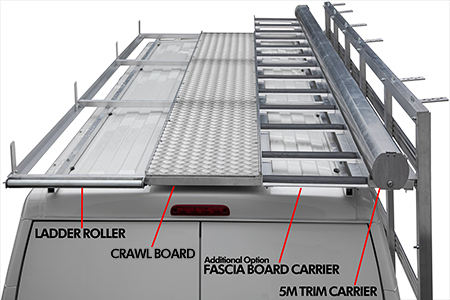 Spring loaded adjustable pole securing system.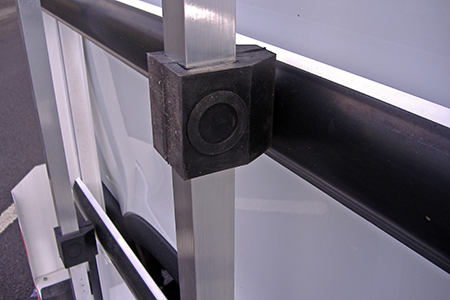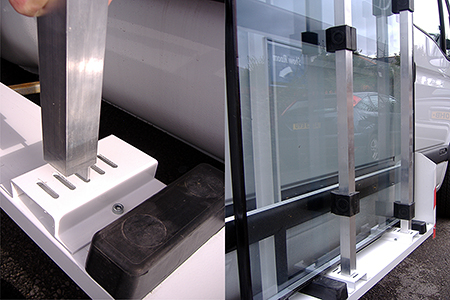 Powder coating of external metalwork as standard. Matching or contrasting to the RAL colour of your choice.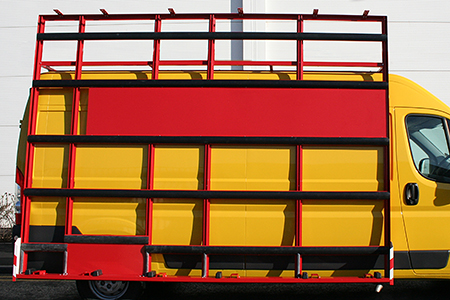 Internal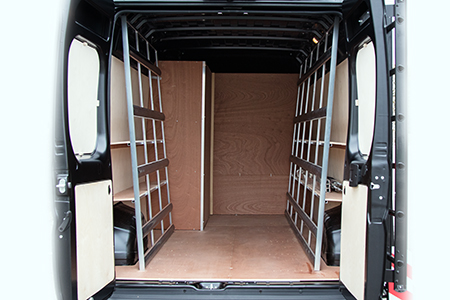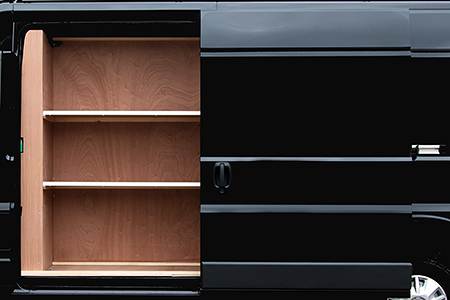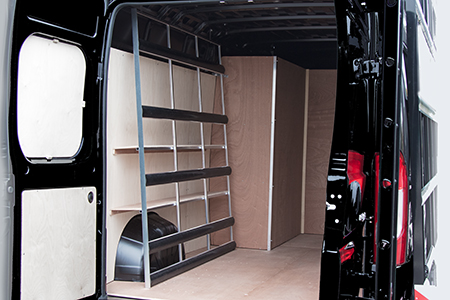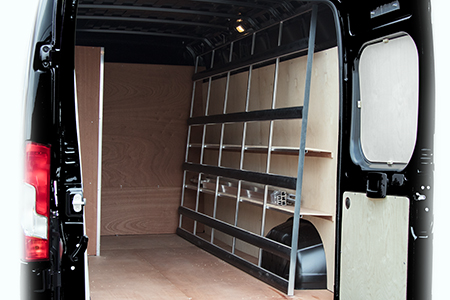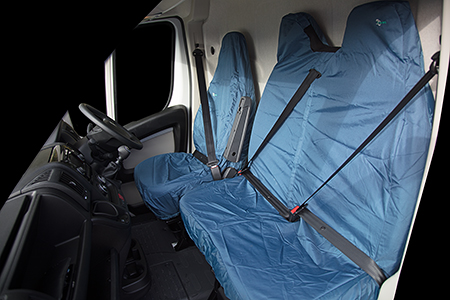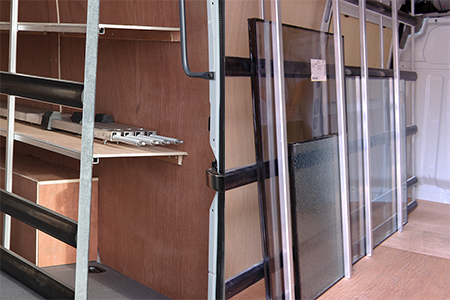 Additional modifications are also available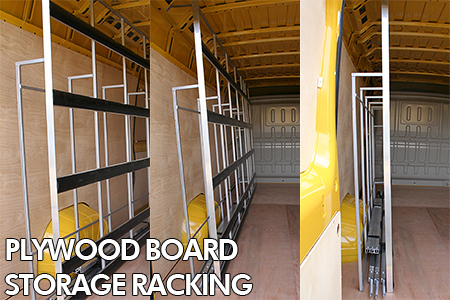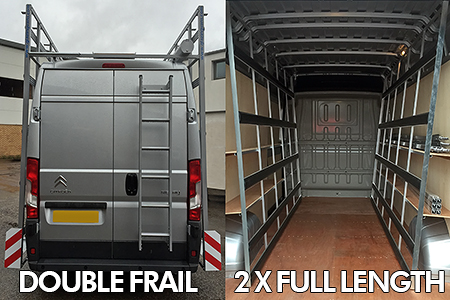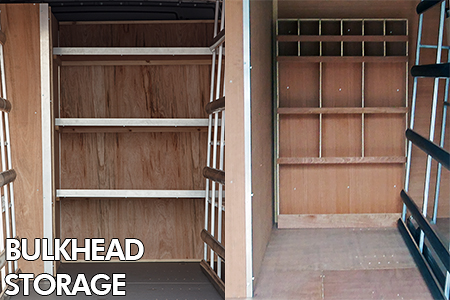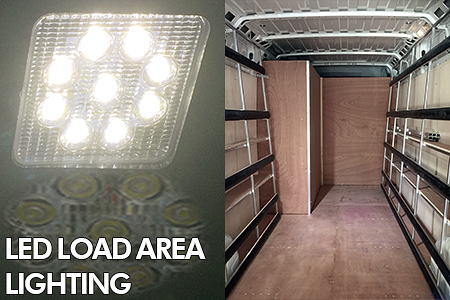 Folding step and fully removable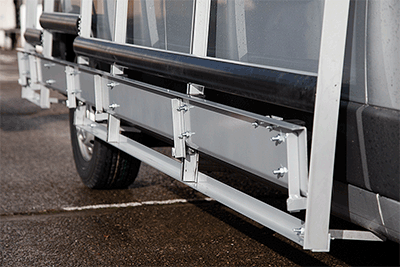 The "Full Monty" conversion can be fitted to all sizes of van...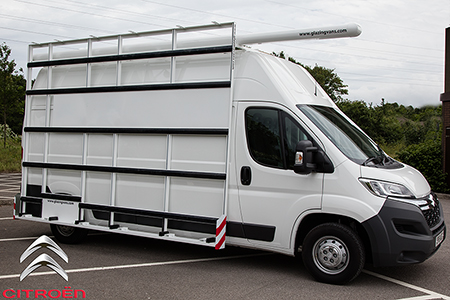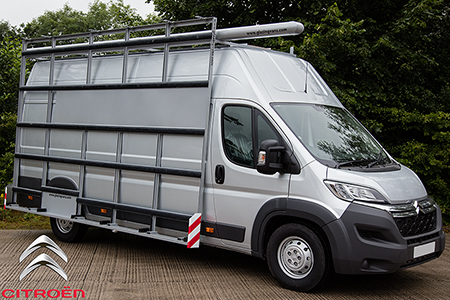 And it's not just the Peugeot & Citroen that get the "Full Monty" treatment...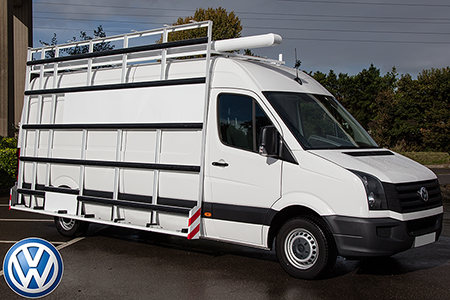 Additional security deadlocks and slam locks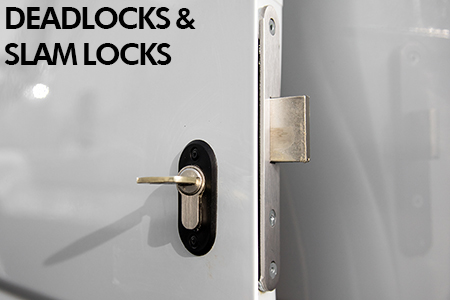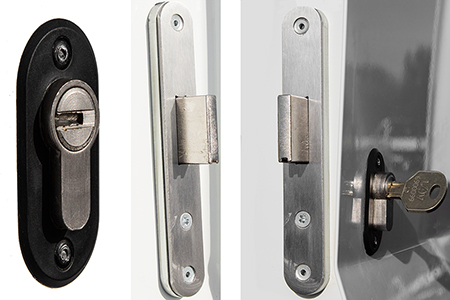 Witness cameras and reversing cameras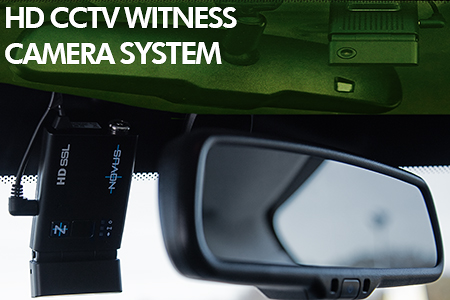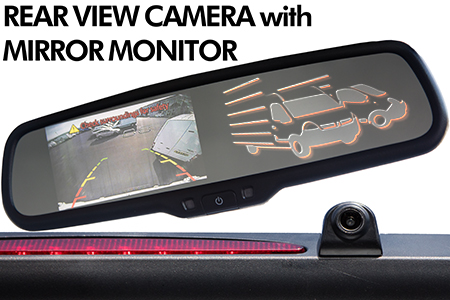 As part of our "One stop solution", we offer a sign writing service at an additional cost with our "Full Monty" conversions.
Whether you want a simple name and number design or require something more complex, we can help. Even if you dont have a design we can help design it for you, or at least give you a few ideas. You can include printed digital images, company logo's, trade assosiation logo's & so on...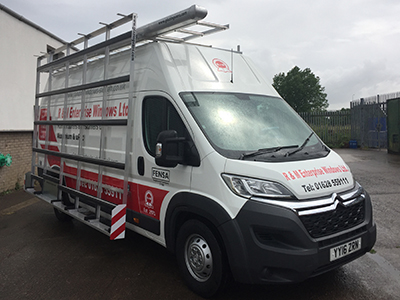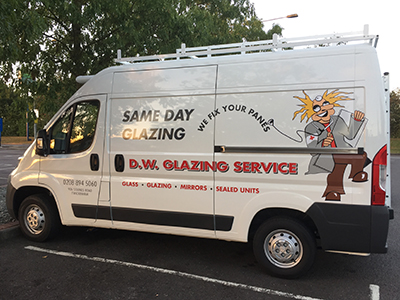 We also supply the "Full Monty" with a 3000mm by 500mm aluminium sign panel fitted to the frail so that can be sign written too.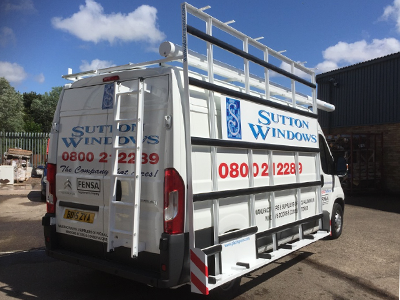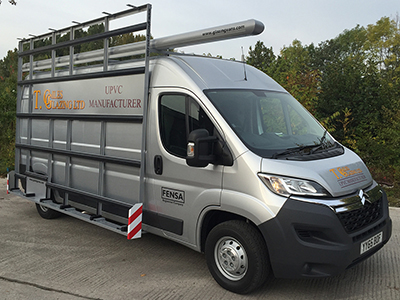 We also offer full vehicle wrapping...

And the finshed result... Delivered to your door and ready to work.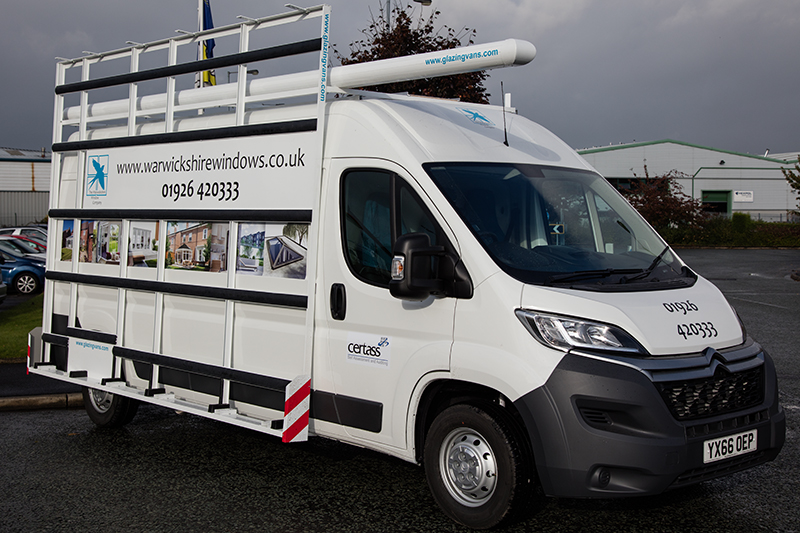 Need to upgrade or expand your fleet....We can do that too.